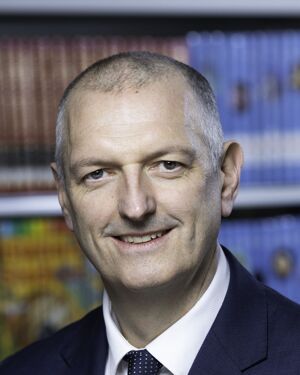 Stephen Gillatt
Head of People
Stephen has over 25 years of teaching experience, 12 of those in senior leadership roles, three as a serving headteacher.
Stephen understands the reality and demands of rapid school turnaround; he was a part of the original team that took Forest Gate from Requires Improvement to Outstanding. He uses his wealth of experience, his well honed people skills, solution focused approach and ability to see past the problem.
Stephen leads recruitment, training and staff development across the trust. He also leads a highly effective HR team which supports the trust school's HR teams to deliver their people management needs. Stephen uses his expertise in recruitment to ensure there is an effective pipeline of high performing staff for all of the schools in the trust. Using proven succession planning strategies, he ensures that the schools across the trust benefit from the talented staff that we develop and nurture in the individual schools that we support. All of this is so that our students in the trust get the very best educational offer possible, no matter what their starting point is.