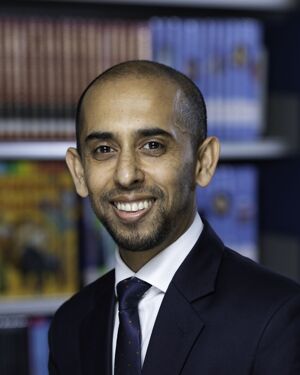 Shofiquez Zaman
Deputy CEO
Shofiquez is Deputy CEO of the Trust. He specialises in devising solutions for underperformance at a whole school and individual department level.
Shofique's eye for detail and curriculum expertise has meant that outcomes for subjects across the school have made rapid improvement, directly impacting the sustained excellent outcomes of FGCS over the last 5 years. The 'Dynamic Progress Report', an online portal used by the schools across the trust, was pioneered by Shofique as a response to 'life after levels' and has since been instrumental in the development and delivery of the Ofsted 'Outstanding' curriculum across all schools in the trust.
He continues to influence schools up and down the country with his whole school curriculum approaches.