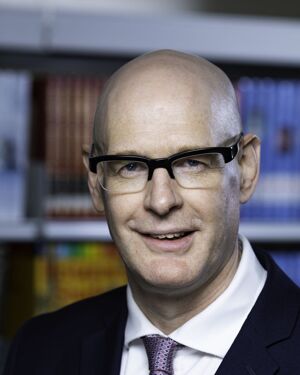 Simon Elliott
CEO
Simon Elliott is CEO of the Community Schools Trust and formerly Headteacher of Forest Gate Community School in Newham, East London.
During his time in charge, FGCS ranked 14th, 6th and 48th in UK respectively with a Progress 8 score consistently above 1. Under Simon's leadership, FGCS was rated as Ofsted Outstanding in 2016 and is ranked in the top 1% of schools for financial efficiency. Simon was named by the Evening Standard as amongst London's 1000 most influential people as a "social pillar of education".
Simon is focused on creating a strong, collaborative trust which learns from others and constantly seeks to improve. Driven by high standards and a passionate belief that schools improve best when committed leaders work together, Simon brings an informed, no-nonsense approach to school improvement and a track record of building effective and transformational teams.