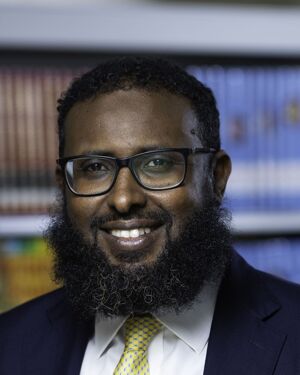 Omar Deria
Executive Headteacher
Omar is the Executive Headteacher at The Petchey Academy and formerly the Headteacher of Cumberland Community School from 2019 to 2022. He also worked at Forest Gate Community School for 12 years. In that time, Omar was Deputy Headteacher for 2 years, an Assistant Headteacher for 3 years, and Head of Learning for another three.
Omar has a detailed and systematic approach to driving high standards in behaviour, safeguarding, and pastoral care. Under Omar's leadership, the culture of Cumberland Community School has significantly transformed in a short period; to one of high expectations and accountability. As a result, excellent systems are now in place to support all staff and students. The impact is still upheld at Cumberland Community School and has resulted in life-changing opportunities for all students.
Omar has pledged to transform The Petchey Academy into one of the highest-performing secondary schools in the country.